Reconnaissance des Droits de Camionneurs au Québec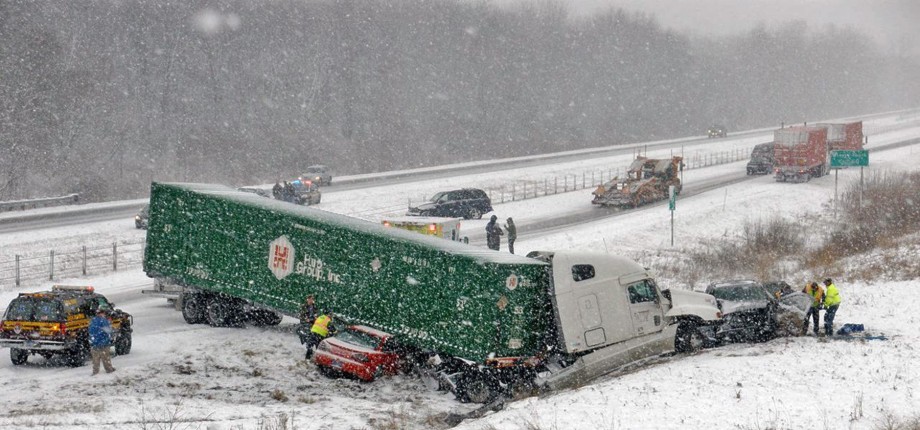 Le Métier de Camionneur est le métier le plus dangereux du monde tant pour le camionneur même,  que  pour tous autres utilisateurs de nos routes. . Un Camion chargé à 80,000 lbs. devient vite une bombe incontrolable qui peux aisément tué plusieurs automobilistes.
Au Québec les qualifications, compétences et facultés  requise pour la conduite de véhicule lourd ne sont pas reconnus. Ce qui implique que pour un camionneur accidenté du travail, nous sommes discriminer car aucune de nos facultées ne sont reconnus. Impliquant donc que la CSST même exclus intentionnellemt les camionneurs de prestations légitime en les remettant en circulation sur nos route le plus rapidement possible. En cela en fesant fit même des Lois de l' Asuurance Automolite du Québec SAAQ.  En refusant des prestations et des soins essentiels pour la réadaptation les camionneurs accidentés. 

Notre métier n' est pas syndiqués donc aucune Association ne défend nos droits, qui sont baffoués fréquemment. Il est évident que l' Industrie du camionnage et les camionneurs au Québec ne peuvent plus accepter cette situation qui mais en danger même les autres utilisateurs de la route.
Nous demandons donc une revision immédiate et complète des compétences, qualifications et facultés requise pour être un camionneur sécuritaire au Québec. 
Le Québec na plus et na pas le droit de continuer de discrimer les camionneurs qui transsporte l' économie du Québec tous les jours et d'inputer aux camionneurs les responsabilités d' accident incontrolable par les camionneurs à cause d' erreurs d' automobilistes insouciant des danger et voir même de personne suicidaire qui décide de s' enlever la vie en se mettant devant un camion intentionellement. Un événement qui tragiquement détruit aussi la vie aussi d' un camionneur.
Alors d'une voie unis nous demandons au Gouvernement de reviser immédiatement les conditions des camionneurs du Québec. Et comme les travailleurs de d' autres domaine tel la construction, nous exigons l' équité et la reconnaissance des facultés, compétences et aptitudes requise à la conduite d' un camion lourd.
Signa aquesta petició
By signing, I authorize marc lemire to hand over my signature to those who have power on this issue.